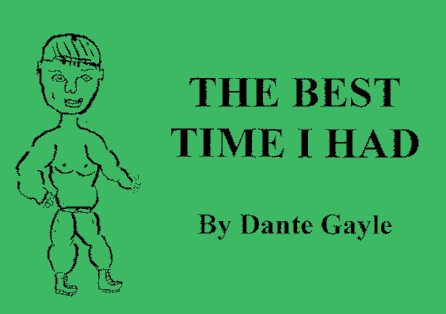 ---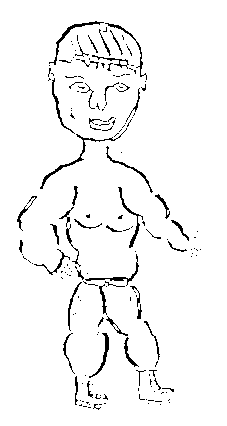 I went to Jamaica last summer.
When I used to live in Jamaica
it used to be a lot of killing, but
when I went back it was all about love.
I had fun. I didn't want to come back.
When I come back, in New York
I will change, I'll start to think different,
I'll just want to get some money
to go back home.
---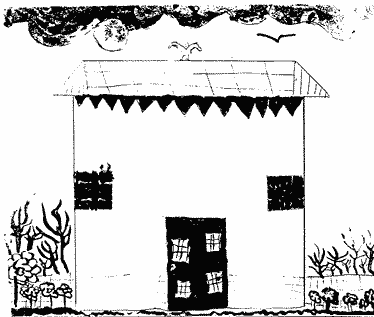 I am going home
to pack up my suitcase
to catch the plane in the morning.
I am going to Jamaica
to spend some time
with my family.
---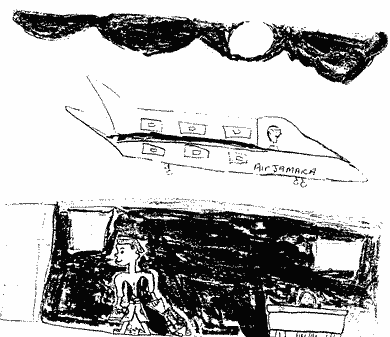 Just getting off
the airplane walking
with my hand luggage.
I am looking for
my brothers and sister
in the airport.
---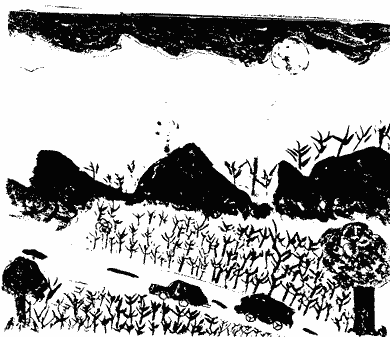 I am just thinking
about all my friends.
It's been a long time
I have not seen my friends
and most of my family.
I am just dying to get home.

Look at the mountains
and the trees.

I'm laughing with my sister.
---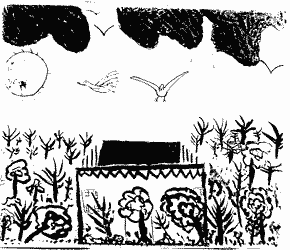 Home at last.
This is the best feeling
I have here
just looking around at the trees
and listening to the birds sing.
I am very happy here.
---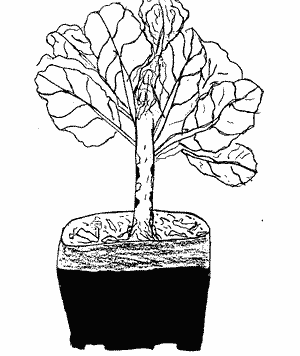 Before I left Jamaica
I planted this tree,
and it's still there.